Emergency Water Cleanup 24×7 Rapid Service
Call Now 1-800-411-5068
Are you facing water damage issues? Unattended water damage can cause mold infestation. It can cause permanent damage to your belongings and your whole property in general, especially if you leave it untreated. That's when Emergency Water Cleanup comes into the picture.
Leaving your water damage and mold unattended for long periods can cause you more trouble. Not only will the damage be more considerable, but you might also lose your insurance claim. Moreover, these are not problems that should be dealt with by yourself. There are risks of facing health hazards if you don't have the right protection and know the right ways. For water damage cleanup, you should always call in professionals.
We provide water damage restoration services in Palm Beach & Broward County, Florida. Whether the damage is caused by pipe leaks, storms, or hurricanes, you can always count on us.
Water Damage Restoration Service by Emergency Water Cleanup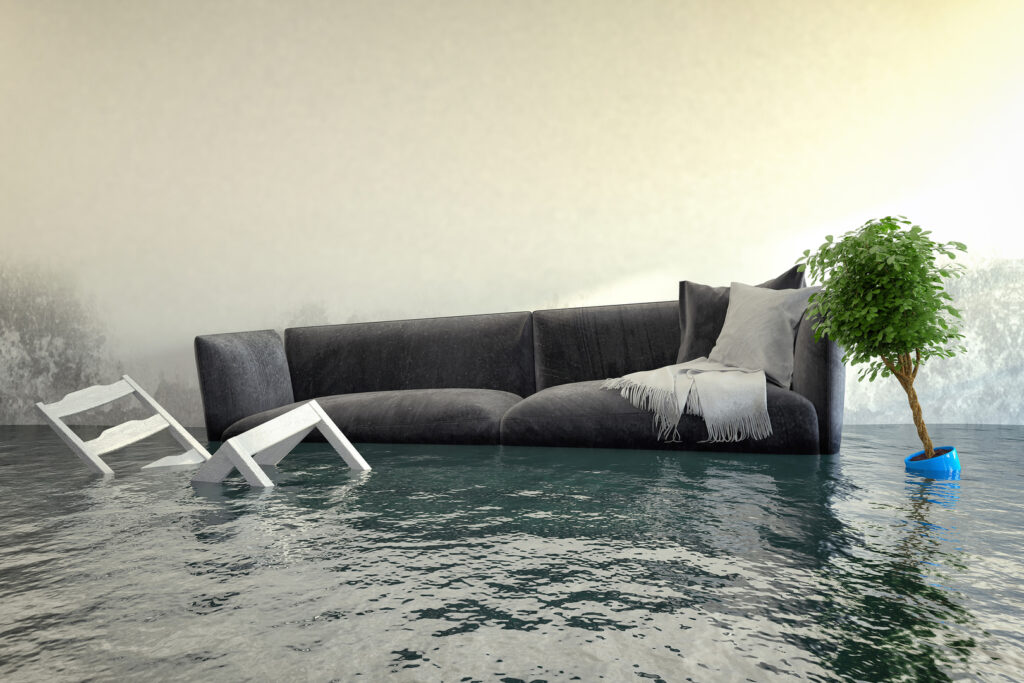 Leaking pipes, broken faucets and water heaters, and flooding are some of the main causes of damage. Water damage is not an uncommon problem, but a serious one nonetheless. It's not only troublesome to stay in a house showing water damage, but also dangerous.
We will ensure you are under our care that your property will experience a rapid dry-down. Our goal is to get you back to pre-loss as quickly as possible. If this is not accomplished, a number of other problems may arise to make the situation worse. Therefore, it is not something that should be taken lightly. Neither is it something that should be dealt with carelessly. That is why calling an experienced professional like us is the difference between having it properly stored in pre-loss conditions as opposed to dealing with residual mold hidden in the structure due to unmitigated moisture pockets.
If you are facing water damage problems, Emergency Water Cleanup will be there quickly to conduct professional water damage mitigation. Our trained teams of experts are one of the most efficient ones in the flood mitigation industry.
You need an experienced team of professionals to deal with your water damage emergency. Here are the things we will do for the water damage restoration process:
We will implement advanced structural drying to dry all substrates simultaneously. This will be accomplished by using state-of-the-art equipment and techniques developed over 25 years of experience
Use air-moving equipment to accelerate the evaporation of the wet substrates
Advanced moisture mapping to discover the hidden pockets of moisture that always lead to possible hidden mold in the future. We find it now, so it doesn't destroy your health or your investment
Using commercial grade de-humidification, we ensure rapid removal of elevated moisture in all materials
When you call us, you can rest assured that your property is in safe hands. No matter what kind of water damage emergency you have, we are ready to restore it like it never happened.
Mold Infestation due to water damage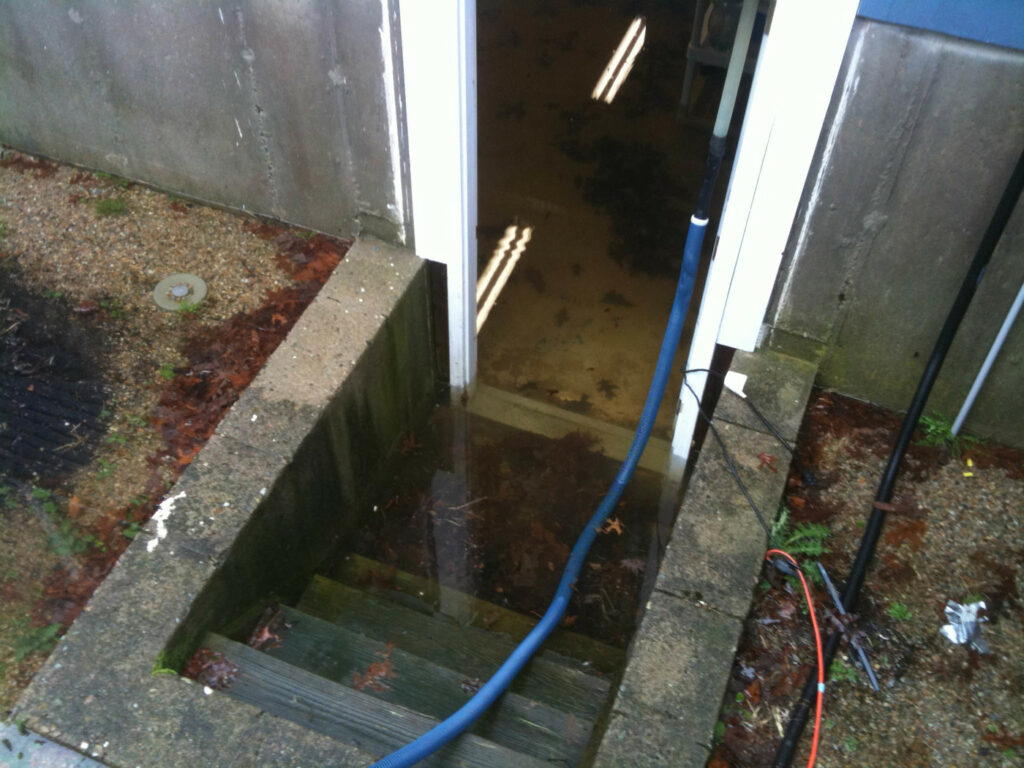 Mold is caused due to moisture. You might see molds growing around your property if you have left any kind of water damage unrepaired for a long period of time. When a lot of moisture accumulates in an area, a mold infestation can be expected. That's why the only way to prevent mold from growing is to dry out the water-damaged areas quickly and professionally.
Mold infestation can be toxic to your health and damaging to your property resulting in very expensive repairs costing up to 5 times more than properly mitigating the water damage when first discovered. Our primary focus and goal is to professionally mitigate all areas of water damage regardless of how large or small immediately and thoroughly so that there is no danger or additional cost in dealing with mold damage.
Unfortunately, if you have a botched water damage restoration attempt that has left you frustrated and confused… It is important that you seek the help of experienced professionals for mold remediation companies to develop a restoration plan. Finding the areas with mold and removing them professionally when necessary is important for you, your family's health, and for protecting the value of your property.
Here at Emergency Water Cleanup, we deal with all kinds of water damage problems in a professional way. So, we will make sure your water damage won't lead to molding. The sooner you call us, the better it will be. You won't have to worry about mold growing from the damaged areas because we will solve the water damage entirely.
What to expect from Emergency Water Cleanup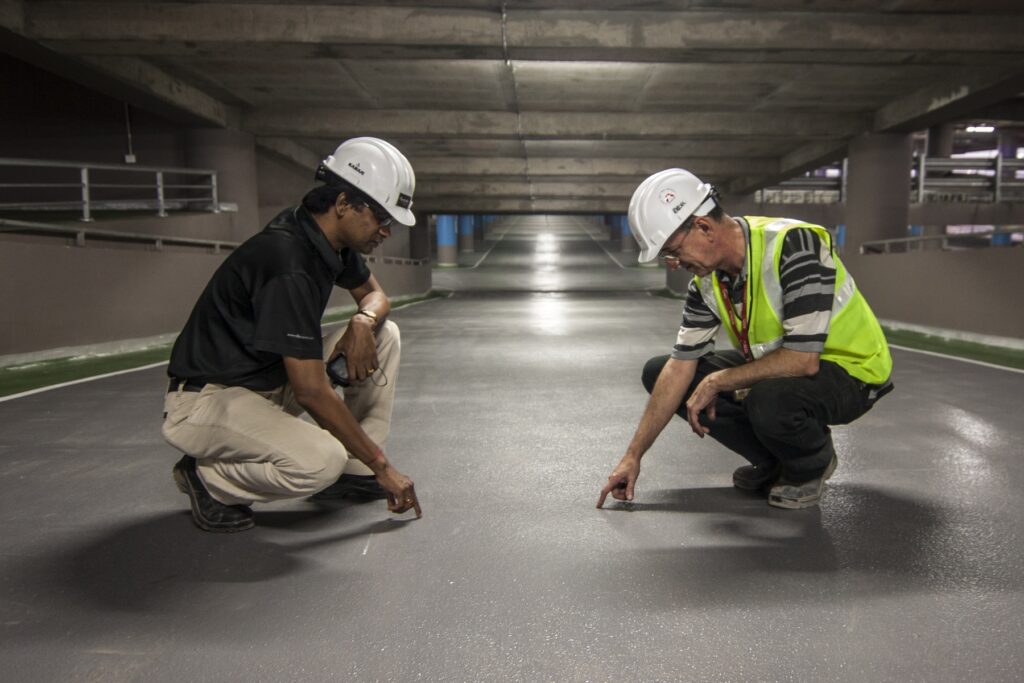 Emergency Water Cleanup is a professional team of experts when it comes to water damage cleanup. When you call us, you can expect a VIP experience in returning your property to pre-loss in a rapid professional manner. Here is an idea of how we do our work and what to expect from us:
First, we will assess the damage, what areas are affected, and where to start mitigating the water damage
After the assessment is done, we will then start dehumidification. We will use our specialized equipment to dry and dehumidify the space affected by water damage.
We will do the water mitigation process. That is, we will stop all the water sources first. Then we will remove all the undamaged possessions from the area.
Then we will begin to extract the water. We will use industry-standard equipment for this. And we will also make sure the carpets, walls, furniture, and ceilings are free of any residues. None of your belongings will be further harmed. That's one of our biggest priorities: keeping your property as intact as possible.
Finally, we will make sure that mold will not have a chance to start growing anywhere. This will prevent your already water-damaged property from facing any secondary damage. We know mold remediation can be both bothersome and expensive, and we won't let you go through that trouble.
Emergency Water Cleanup will not make any compromises when it comes to restoring the damages. We will not leave simply after fixing the damage. We will bring your residential or commercial property back to the way it was before the damage.
What causes water damage?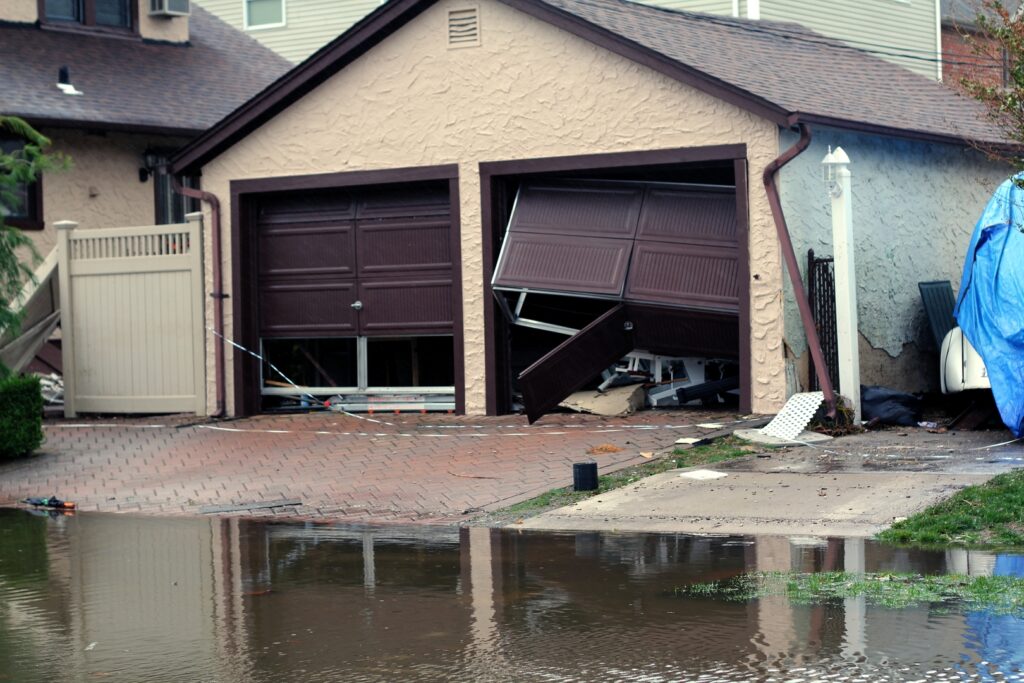 As mentioned earlier, water damage is quite a common occurrence in residential and commercial houses. Many property owners are unaware of the causes of water damage. That's why they can't detect it quickly before the damage gets too bad. So here are some of the common reasons why water damage may occur:
Different types of plumbing leaks and appliance leaks
Broken, non-functional, or leaking water heaters
Acute rainfall or storm leading to flooding
A leaking roof
Pipes or hoses that are cracked burst or broken
A clogged toilet
Clogged and/or blocked drains in the bathroom or under the kitchen sink
Clogged gutters around the property
Leaking windows
Moisture behind walls
HVAC condensation
Leak in the washing machine supply line
Structural damage and foundation cracks
Toilet leaks
Air conditioning leaks or flood
Flood waters
Plumbing system failures (behind the walls)
These are the main causes of water damage. It is necessary to identify the cause first before looking for a solution. Emergency Water Cleanup gives priority to correctly identifying the cause first before proceeding with the restoration.
What are the effects of water damage?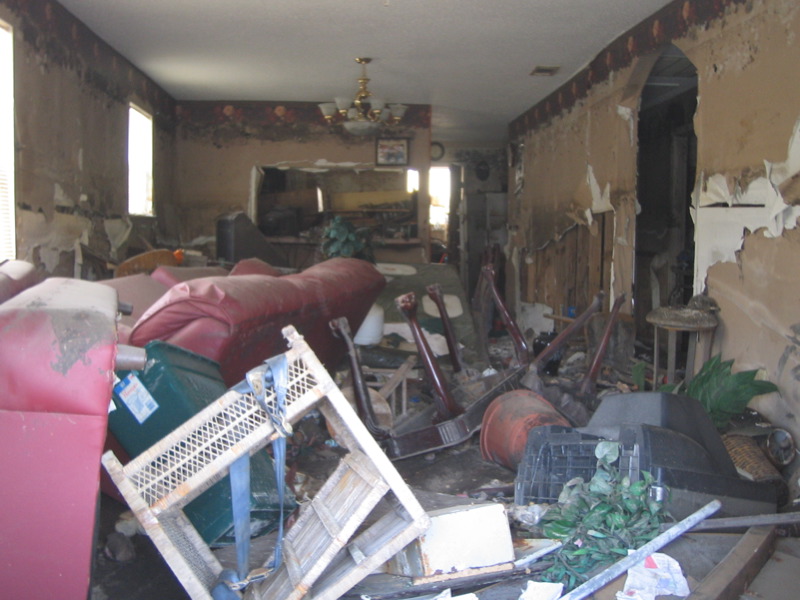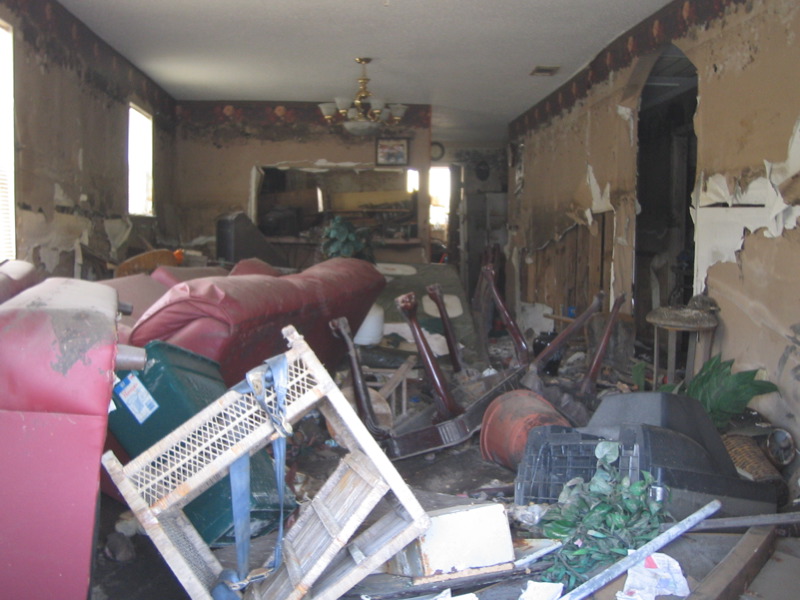 You can wonder why water damage is an absolute dread for many property owners. You can also wonder why you should be in a hurry to get the water damage on your property restored. Well, let us answer that for you. If we are talking about the effects of water damage, the expanse of it is shockingly huge.
By now, you must have heard of the Surfside/Miami Beach building that collapsed. Do you know that experts are guessing that one of the reasons behind the collapse might have been persistent water leaks over the years? That's right the 12-story Surfside/Miami Beach condo has been victim to water damage for prolonged periods. But that's not all… There are many other kinds of impacts as well. These effects can include:
Damage to belongings: You can't imagine how severe the effect of too much water can be on your home's belongings. Wooden furniture, upholstery, household appliances, electronics, plumbing equipment—all of it can be ruined. And this is no minor loss either. The loss can amount to even thousands of dollars, especially if the water damage has been left unmitigated.
Mold growth: This is one of the most troublesome impacts of water damage. Water accumulated anywhere for long periods can give birth to mold. Mold is a type of fungus that grows in the form of multicellular filaments called hyphae. Under too much moisture and temperature, mold typically takes only 24 to 48 hours to grow. According to the Environmental Protection Agency (EPA), mold will grow as long as they have in the right condition.
Once mold grows, it spreads a bad odor and also looks bad. Moreover, long-term exposure to mold can cause throat irritation, nasal stuffiness, eye irritation, cough, wheezing, and skin irritation. So, you can tell how bad mold can be. The problem is that mold remediation and restoration are extremely expensive. So, leaving water damage unattained could be a huge loss for you.
Decrease of your home value: This is ultimately the worst impact of water damage. If you're planning to sell your home someday and you want to make a good profit out of it, you need to mitigate with the experts to get your property back to a pre-loss condition like it never happened. When it comes to the resale value of your home, nothing can destroy it more than unmitigated water damage.
In fact, what's worse than neglect to water damage that could reduce the value of your home? Mold reduces it even more. If you neglected the water damage, then the mold it will leave behind will further reduce the value of your investment. Luckily, your water damage issues in your home could be brought back to pre-loss conditions at affordable prices…
It is clear by now that water damage is not an issue that should be taken lightly. It is a very serious problem and could have many harmful effects from all sides. For your water damage cleanup, you should only count on professionals. That's why you shouldn't delay. Call Emergency Water Cleanup to fix all your water damage issues in the best, fast, most efficient, and most reliable way.
What should you do if your house has water damage?
Water damage can cause a multitude of problems. It can damage the paint on your walls and affect the structural integrity of your home. Your ceilings, kitchen, walls, and basement might show the most damage. There can also be many hazards associated with it. So, it's very important to take some measures to minimize the damage. These are:
First of all, don't panic! Give Emergency Water Cleanup a call immediately
Find the source of the water leakage and turn it off (if possible). If the flood is happening because of appliances or pipes, shut down every water source within the house including the main water valve.
Shut down the electric circuits in the damaged areas (it's best to cut off the electricity of the whole house if needed). Electricity transmits through water, and it increases the risk of getting an electric shock. So, make sure that the power is off before you pull the plug from flooded areas.
Remove important items that get soaked easily from the area to prevent further damage. This includes important files and documents, books, fabrics, potted plants, electronic devices, and other porous materials.
Start using a mop and remove as much water as you can before the professionals arrive.
The flooded area might have curtains nearby. Lift those curtains up from the floor and loop them through a coat hanger. You can also tie them around the drapery rod.
In case of furniture is affected, take a dry cloth and wipe them. If the cushions and covers are wet, leave them in the sunlight or a dry place to dry off.
If there are paintings or framed photos on the walls, move them to a dry location.
In case there is a bookshelf in the area, some books might've gotten wet. Leave them on the shelf and pack them tightly together. Our experts will deal with the drying.
What shouldn't you do if your house has water damage?
Sudden water damage can take someone by surprise. Some property owners often end up making things worse instead of better. This happens due to a lack of knowledge as well as carelessness. So, until the professionals arrive, here are the things you should avoid doing:
Do not use a home vacuum. There is not only a risk of getting electrocuted but also damaging the equipment.
Do not walk on the carpet unless absolutely necessary. Moreover, do not place a newspaper over the carpet either. The ink from the papers could leak to the carpet and cause permanent staining.
Some rooms might have standing water, and it's not safe to go in there. So, don't enter that room unless absolutely necessary. If you must, then don't forget to turn off the electricity line first.
Never use an electrical appliance when you have wet floors. These appliances usually have wires that lie on the floor. This increases the risk of electrocution and appliance damage.
On seeing any visible mold growing somewhere, do not disturb it. Let the professionals handle it.
Why choose Emergency Water Cleanup?
There are lots of companies that will deal with water damage problems for you. So, you must be wondering, what makes Emergency Water Cleanup special? Here are some points that make us your best choice:
As our name suggests, we respond to emergencies quickly. As long as you're within our areas of service, we will reach there as fast as possible. We know that the more delay is done, the bigger the damage. That's why we will be there in minutes, not hours.
We do work in all structures, not just condos and high rises. Single-family homes and commercial structures are also part of our service.
If you hire us for water damage restoration, we will perform our task in a way that you don't have to worry about mold growing from the affected areas. It is always a bother to hire more people for mold remediation and is also not healthy on your budget. With us, the question of mold will never even arise.
We have advanced and unmatched structural drying expertise. Structural drying is basically the removal of excess moisture from wet materials. It is conducted until moisture reaches a reasonable approximation of a dry standard or goal. Through this, we will ensure the maximum intactness of your property's structural integrity.
We do free leak detection. Our per-hour value is $150.
Our team is professional in water damage cleanup. We are well-trained and are ready to answer any questions you have.
Our services are very budget-friendly. Choosing us means saving money and getting the best quality service at an affordable and reasonable price. We will also eliminate your deductible.
If you are looking for water damage restoration services, Emergency Water Cleanup will be there for you. We are available 24 hours a day, 7 days a week, and 365 days a year just for your service. Call Emergency Water Cleanup now at 1-800-411-5068 to prevent the damage from getting worse.
Drying equipment & water damage equipment rentals | Emergency water cleanup | smoke, and fire damage restoration | storm damage restoration | Water damager restoration
NEED WATER DAMAGE RESTORATION, MOLD REMEDIATION, OR FIRE DAMAGE RESTORATION HELP?
We service residential, commercial, high-rise, and multi-unit buildings. We respond in minutes, not hours. Call us 24/7, 365 days a year, and get immediate help: +1 (800) 411-5068