SpongeBob's home underwater may seem in pretty good condition, but in case of water damage, yours wouldn't be. So, act now. Call Emergency water cleanup for Water damaged rental equipment.
Anyone could suffer water damage. For some, the damage is insidious, it may have been caused by a burst pipe or could be a result of a constantly leaking roof or groundwater seepage. In worst cases, water damage can have a sudden and devastating impact of nature's wrath like a hurricane or flood.
In either case, conventional cleaning, with a mop or drying under a fan would never solve your problem. Before you even realize it, the water seeps into the cracks and crevices of your wall or flooring and reaches inaccessible places with conventional methods.
Such a situation necessitates water damage control interventions with specialized Water Damage Equipment scientifically engineered to leave your property completely clean and dry, and we have the exact Water Damage Equipment needed to do the job.
Water damage Rental equipment
We rent out a wide range of advanced and efficient Water Damage Equipment that is required to clean up your soggy mess. Our rental services include:
| | |
| --- | --- |
| Dehumidifiers | Inject-a-dry systems |
| Air Movers | Short or Long Term Rental |
| Air Scrubbers | Moisture Mapping Equipment |
| Water Extractor (Portable) | Carpet Cleaning Equipment |
| Water Extractor (Truck Mount) | And much more…… |
We also supply disinfectants and sanitizers which are essential in successfully removing flood water from small or large buildings and spaces to effectively remove odors.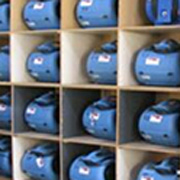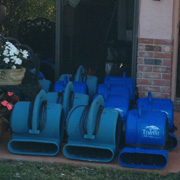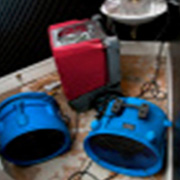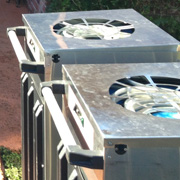 These pieces of equipment with their advanced technology, function to remove every bit of moisture from your space.
How we manage our client's concerns
We understand the importance of early intervention in the case of water damage; hence we work round the clock to meet your needs for water damage mitigation. Yes, you can contact us at any time of the day, on any day and we will make our water damage control services available to you.
When you call Emergency water cleanup for renting out Water Damage Equipment, we guide you in choosing the right number and combination of equipment, that are required to successfully complete the task of restoration. Therefore, our services are worth your money.
We acknowledge the urgency of your situation hence we respond immediately to deliver our rental services to your doorstep.
Our professionals will assess the situation, test for moisture, and set up the Water Damage Equipment accordingly. You will also be instructed on the dos and don'ts with regard to the equipment. After the job is done, the space is reassessed for any moisture. Once we are sure about the completion of the task and our clients and assured, we will take back our Water Damage Rental Equipment, so you don't have to worry about returning it. You can rent our equipment for the duration of your choice without any worry because Emergency Water Cleanup provides you with Water Damage Equipment Rentals at affordable prices
You can choose to either Do It Yourself or hire our technicians for the restoration
The experts at Emergency Water Cleanup are adept at restoring your damaged property to pre-loss condition. We are quick to respond and cater to our clients. Our client's satisfaction is our priority hence we go the mile to help our customers by coordinating with the insurance company on behalf of our clients, in a way that is beneficial for our clients while settling their claims.
We also rent out a wide range of advanced and efficient Water Damage Equipment that is required to clean up your soggy mess.
Water damage may be inevitable, but not irreversible
Within 24 to 48 hours after the water damage, the water that is retained can begin to develop mold and mildew causing further damage to your property. You can save your property only if you act on time because a soggy couch or a wet wall or a soaked carpet is like a treat for mold and bacteria to feast on.
We assure you that fungi is not a fun guy to deal with. The Toxic bacteria and mold will soon take over your living space and contaminate the air that you breathe, causing respiratory illnesses like asthma.
The only way to prevent this destruction is with thorough cleanup and moisture removal which is now possible with Emergency water cleanup's Water Damage Equipment Rental Services. Our equipment is sterile and regularly serviced to keep them functioning efficiently so that our clients are left with a clean, dry, and cozy home, where healthy life flourishes, not molds.
We also take care of the ambient air by providing you with sanitizers and disinfectants required to effectively remove odor and leave you with air that is free of microbes.
With Water Damage Equipment Rental Service, there is no hassle. You can go about your day without any worry. And after your rental period comes to an end, our experts will assess your home or workspace and pack up, only when they have ensured that your space is indeed clean and dry, according to the prescribed standards.
Water Damage Equipment Rental Services are budget-friendly. The rent for the equipment will be charged by the day. Also, the equipment can be rented for as long as you need. So, the next time you face a mishap, remember the name "Emergency water cleanup", your one-stop solution for all your Water Damage Equipment Rental requirements.
Services
Assessment & Survey Of Water Damage/Flooding
Removal of valuables so they are kept clean during the process.
Remove all traces of standing water.
If there is any secondary damage, we will remove any bacteria caused by the water damage.
Stabilize the moist and damp environment by using large air dehumidifiers and air movers to remove humid air that can cause further growth of mold and mildew.
Fresh and dry air is blown back into the environment to stabilize and dry the air.
Carpets & flooring are replaced and all surfaces are cleaned and dried.
Proper decontamination and sanitation techniques are utilized to ensure the area is clean.
Your property will be restored to the pre-loss condition when the water damage process is completed.
Putting Your Property Back
Putting your property back together after it has been dried out completely often requires several steps. The most important is repairing the source of the water. Often that is the most difficult, simply because the source is difficult to find. We use infrared thermal imaging cameras to simplify identifying intrusion sources in most cases.
The cameras have proven invaluable on many occasions, allowing us to find leaks where others have failed. Once the leak has been stopped and the repair has been confirmed through water tests, it is safe to restore the interior to its original condition.
Emergency Water Cleanup makes the process easier now than ever before. No more phone calls to multiple trades and scheduling multiple visits to restore your home or business. The Emergency Water Cleanup Project Manager that coordinates and supervised the remediation or structural drying manages all phases of your project from Remediation to Drying through complete Restoration, ensuring our team of professional, trained craftsmen will restore your property to its pre-loss condition.
Drying equipment & water damage equipment rentals | Emergency water cleanup | smoke, and fire damage restoration | storm damage restoration | Water damager restoration